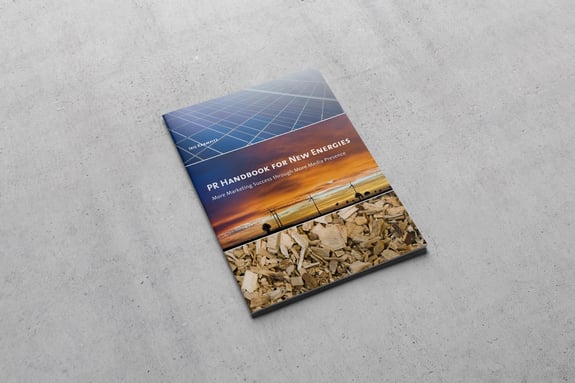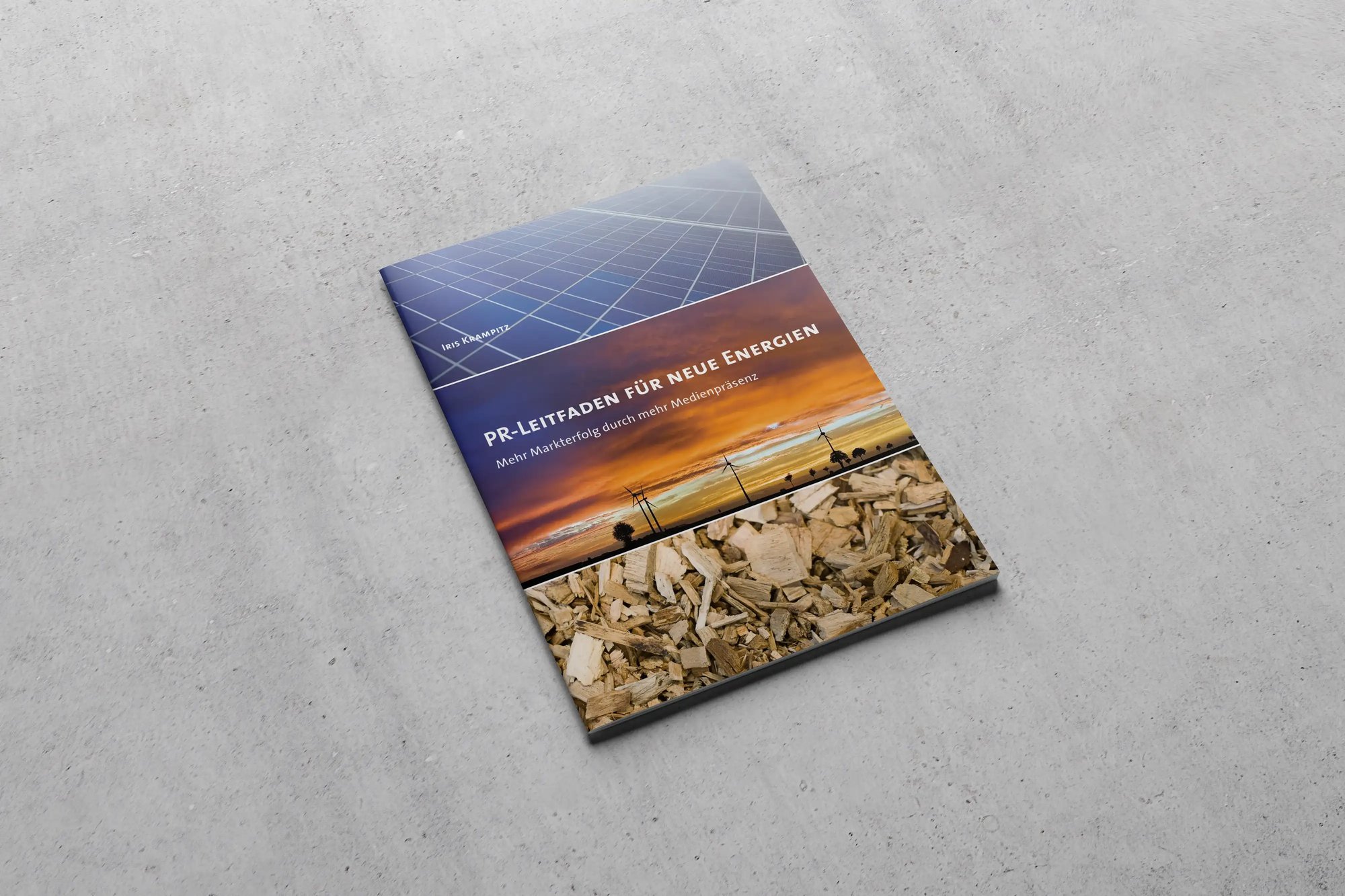 Communication study
We published our communication study in 2014 to make the industry aware of strategic communication. For this purpose, we empirically investigated whether the messages of wind and solar companies reach the relevant target groups and how professionally the companies communicate.
The result: There is much more to be done! Less than one in five companies in the renewable energy sector communicates professionally. And less than one in a hundred communication messages is recognised by the target group. Read it for yourself. You can order the free short report (in german) via our contact form.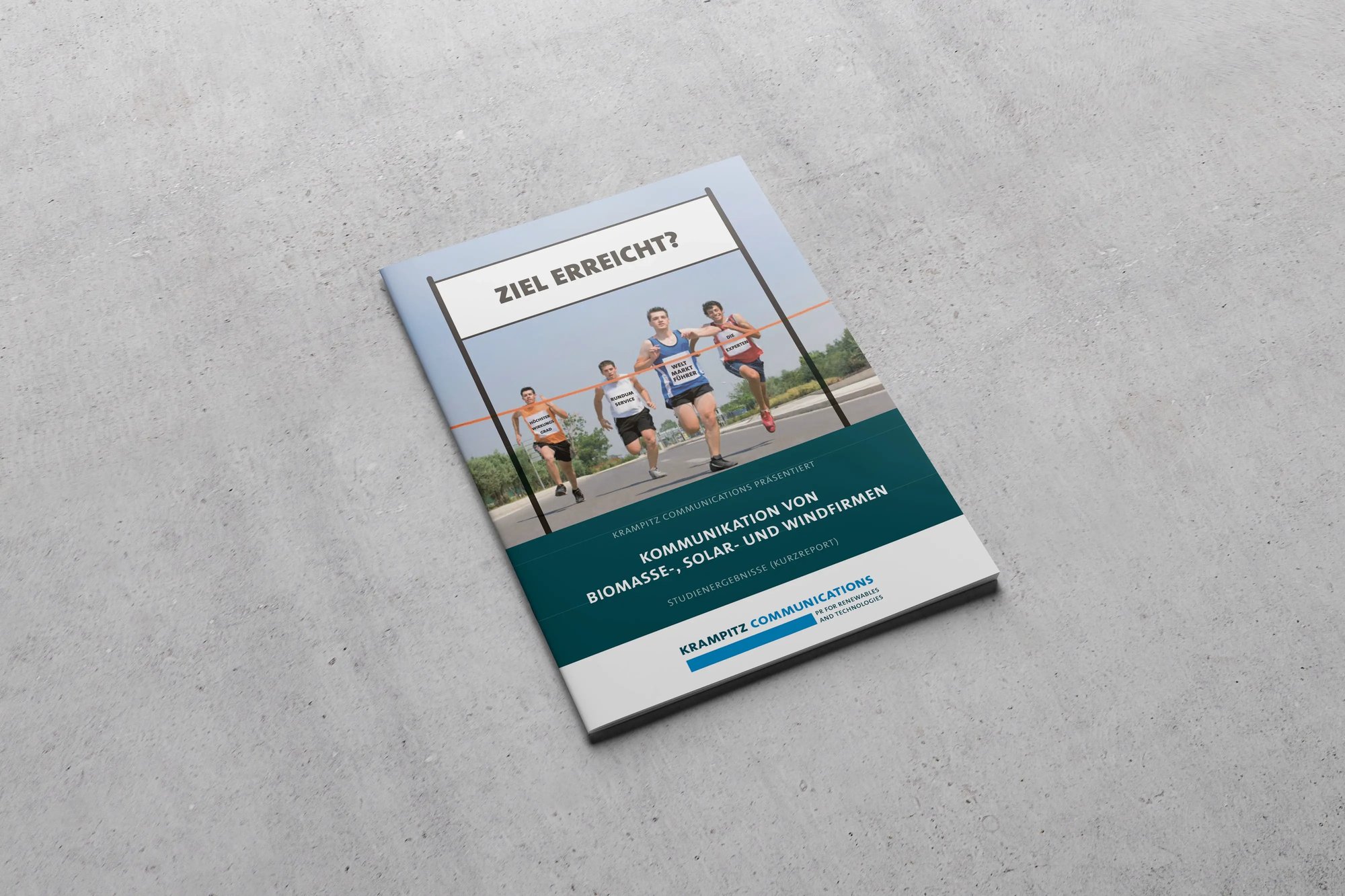 PR Guide
Back in 2012, we published the first international PR guide for the renewable energy industry and have since sold it in 15 countries. Ninety-two percent of readers would recommend the book to others, which of course makes us very happy.
Extensive chapters of the 224-page work are devoted to
The development and implementation of PR strategies and concepts
Media relations measures and tools
Internet marketing and social media
International PR
Crisis communication
Practical PR tips for successful communication
Price: 12,95€ (plus shipping)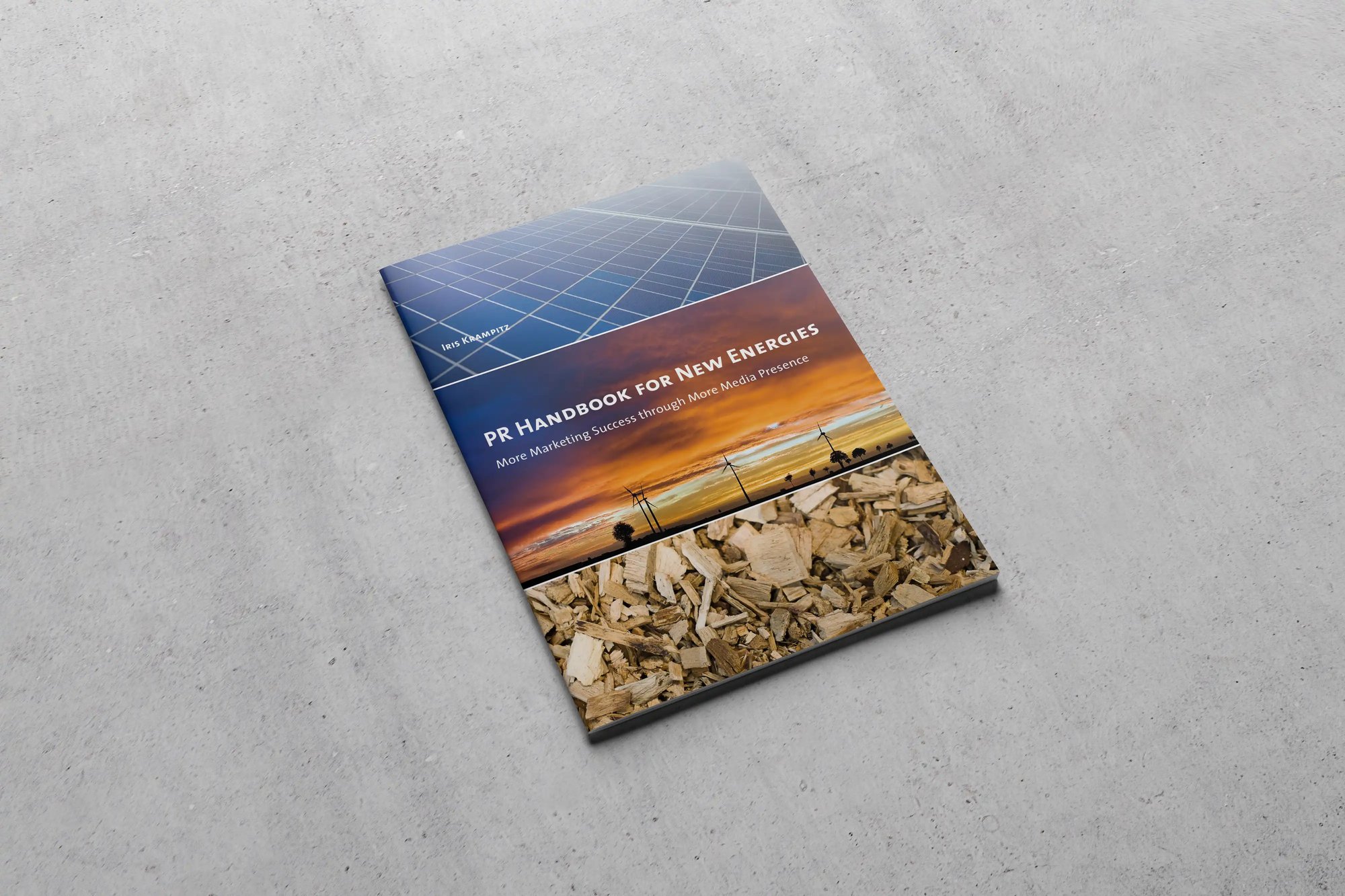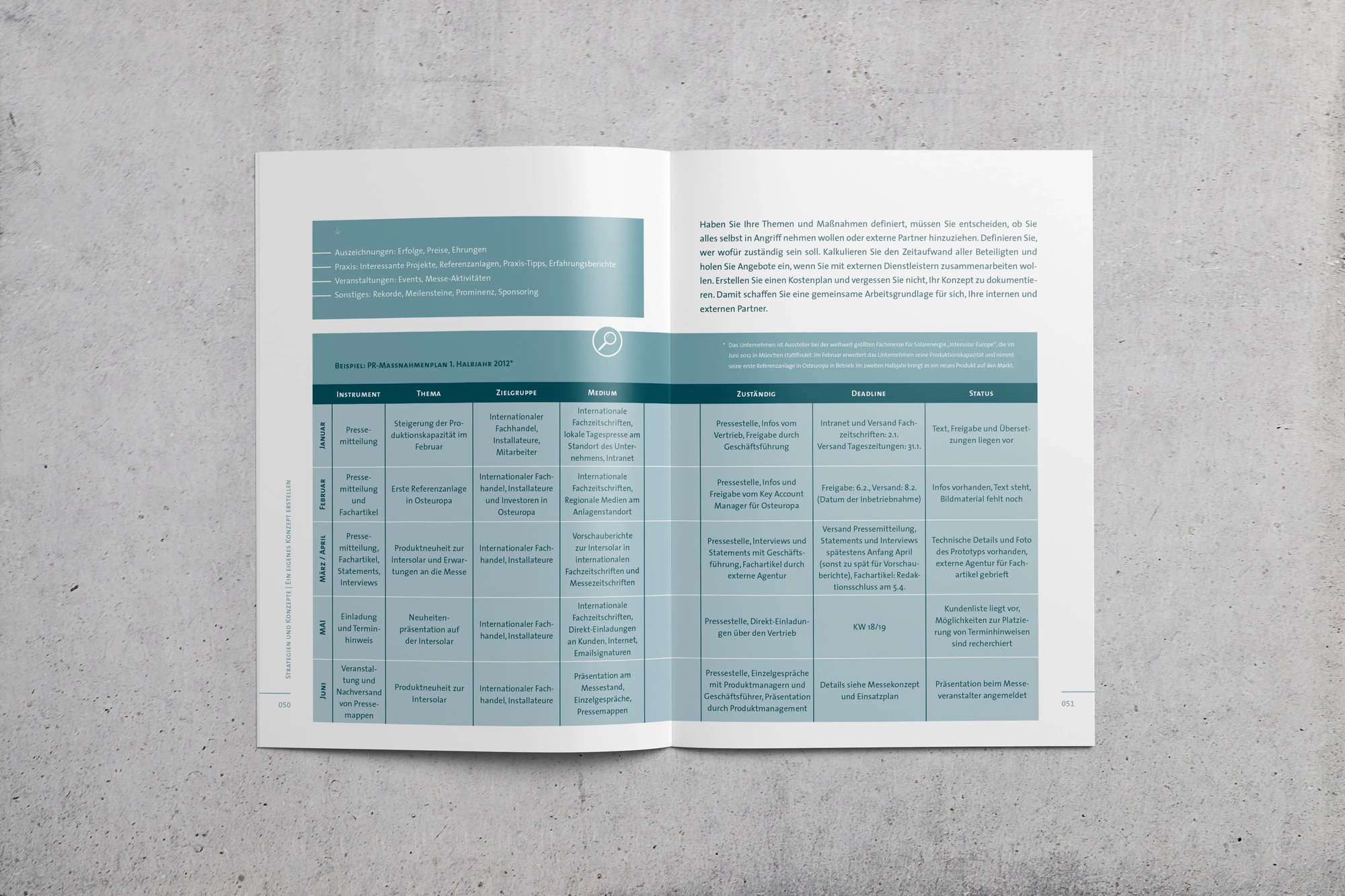 What journalists say about the PR guide:
"(…) From a journalist's point of view, reading Section III, 'Measures and Tools', as well as IV, 'Dealing with Journalists' is highly recommended to PR or marketing managers, since in these sections the authors explain what is important in a press release or professional article. The clearly structured PR handbook represents a very useful aid for all needs of press and public relations. (…)"
"(…) The handbook is well structured and easy to read. It is not only recommended because it provides tips suitable for everyday use beyond PR ("Whatever happens: keep cool and improve if and where you have to"). In fact, its significant advantage is that people from the field have written it, those who are as familiar with the HUSUM WindEnergy and Interpellets trade fairs as they are with the professional press."
"(…) The texts are memorable, written in understandable language and prove that they were composed by genuine experts who know their material in the fields mentioned."
"(…) Overall this work from Iris Krampitz contains much truth and important information on public relations. For that reason, it is highly recommended – particularly for those who do PR on the side or who think that by practicing one can learn on one's own."
"(…) Written in crisp, vivid English, this German publication is testament to the country's
progressive performance in the green energy markets; this small-but-perfectly-formed
book is an important early entry on the subject, and should also be read by anyone looking
for a fresh perspective on public relations."
"(…) The book provides solid expertise for a crisis-ridden branch and explains how to set up appealing PR in no time using succinct examples with clearly structured checklists. (…)"
"(…) Using clear language and many examples, Iris Krampitz and her team of authors describe how companies can find appropriate topics to be considered in trade journals, which appointments lend themselves best for a press conference or how a company can present itself in the new media. (…) Above all, the checklists, the boxes with tips and examples from the field make this guidebook a helpful instrument for those who deal with the press daily. (…)"
Explainer videos
Since the publication of our PR guide, a lot has happened, not only in the energy industry, but also in the PR world. That's why we have been releasing explainer videos continuously since 2019.
Whether it's Instagram, press releases or online press conferences – in catchy videos, we clearly explain what there is to know and consider when it comes to PR.
Become part of our community and subscribe to our YouTube channel!
No video selected
Select a video type in the sidebar.