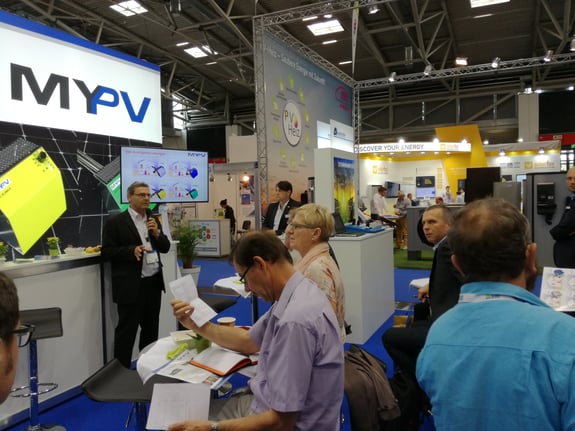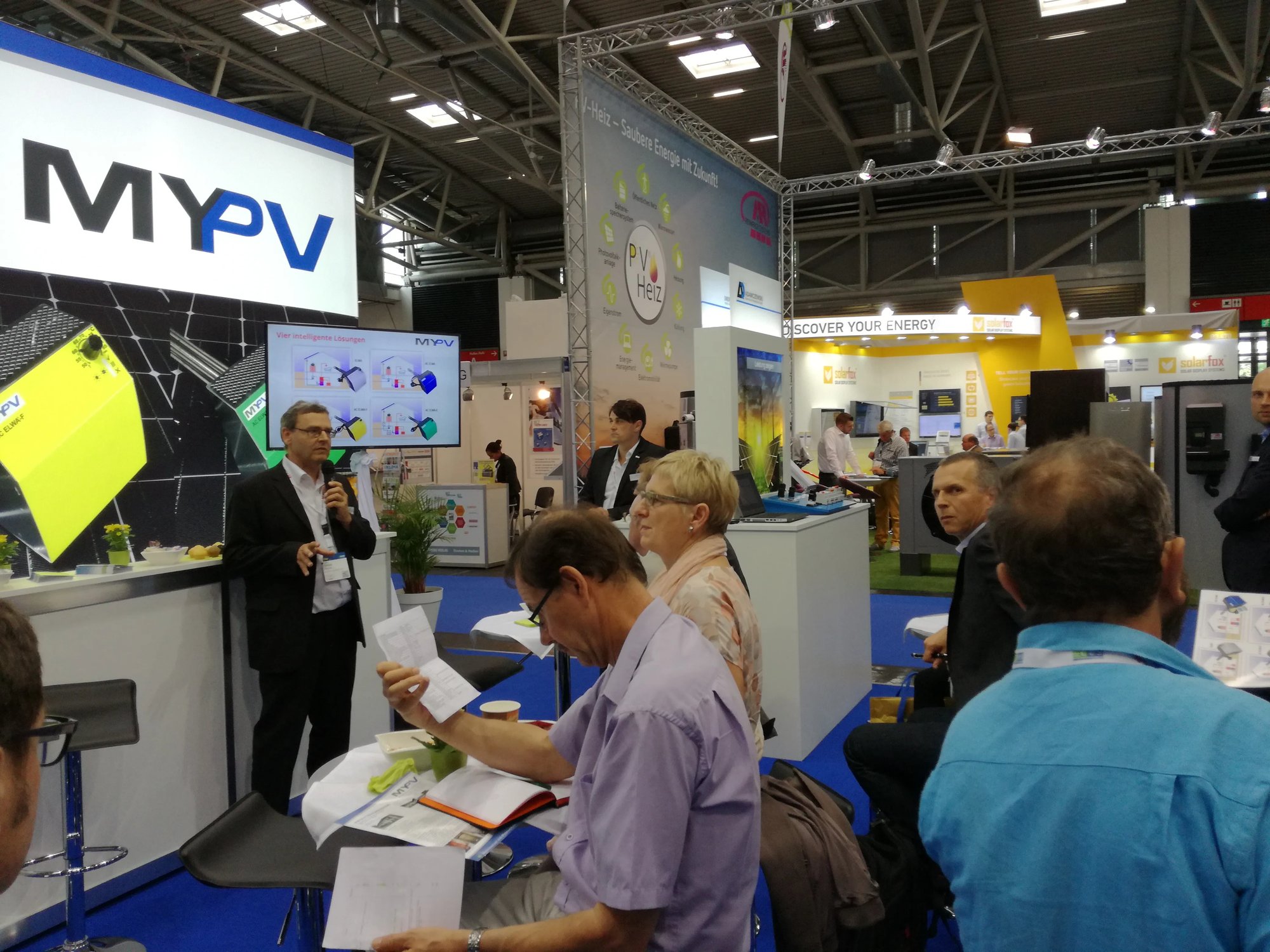 From PV heating rods
to heat pumps
Seit 2004 betreuen wir Kunden aus der Solarbranche – von Komponentenherstellern über Händler und Installationsbetriebe bis zu Dienstleistern und Prüfinstituten. Wir sahen neue Märkte und Unternehmen kommen und gehen. Wir haben sowohl die Boomzeit als auch den Preisverfall und die Krise miterlebt.
Dabei sind wir der Branche stets treu geblieben. Jetzt freuen wir uns über die rosigen Zeiten und unsere zahlreichen Kunden aus dem PV-Bereich.
We have been supporting the Austrian manufacturer my-PV with press relations in Europe since 2015. The company develops products that convert solar power into hot water and space heating, intelligently manage energy surpluses and electrify home technology.
We advise my-PV on how to best identify topics and select measures, write and place press releases and white papers, and arrange interviews and press meetings. In addition, we have supported the company in recent years with a Twitter campaign, press events at Intersolar Europe and ISH, and several online events – with notable success.
PR for heat pumps
Der Start in die Selbstständigkeit mit PV-Wechselrichtern lag nahe. Bereits als Redakteurin für Photon und Photon International, Sonne Wind und Wärme und Renewable Energy World besuchte Iris Krampitz von 2002 bis 2004 die Produktionsstätten der verschiedensten Hersteller in Deutschland, den Niederladen und Italien. Sie erstellte Marktübersichten und hunderte Beiträge, in denen es um Modul-, String- und Zentralwechselrichter, um Datenlogger, ENS und MPP-Tracker ging.
M-TEC from Austria manufactures heat pumps, energy management systems and storage solutions. M-TEC is the first company on the market to equip its heat pumps with an energy management system as standard. With our press releases and PR work, we have increased awareness of the company in Germany since 2020.