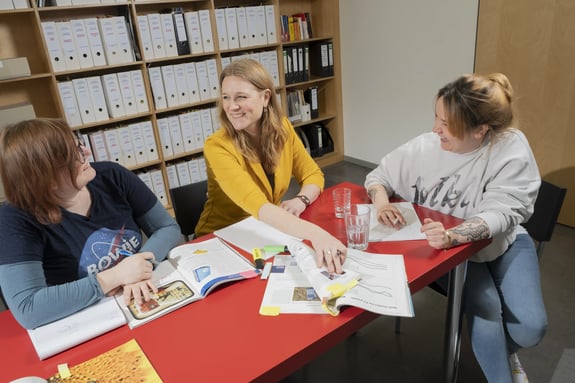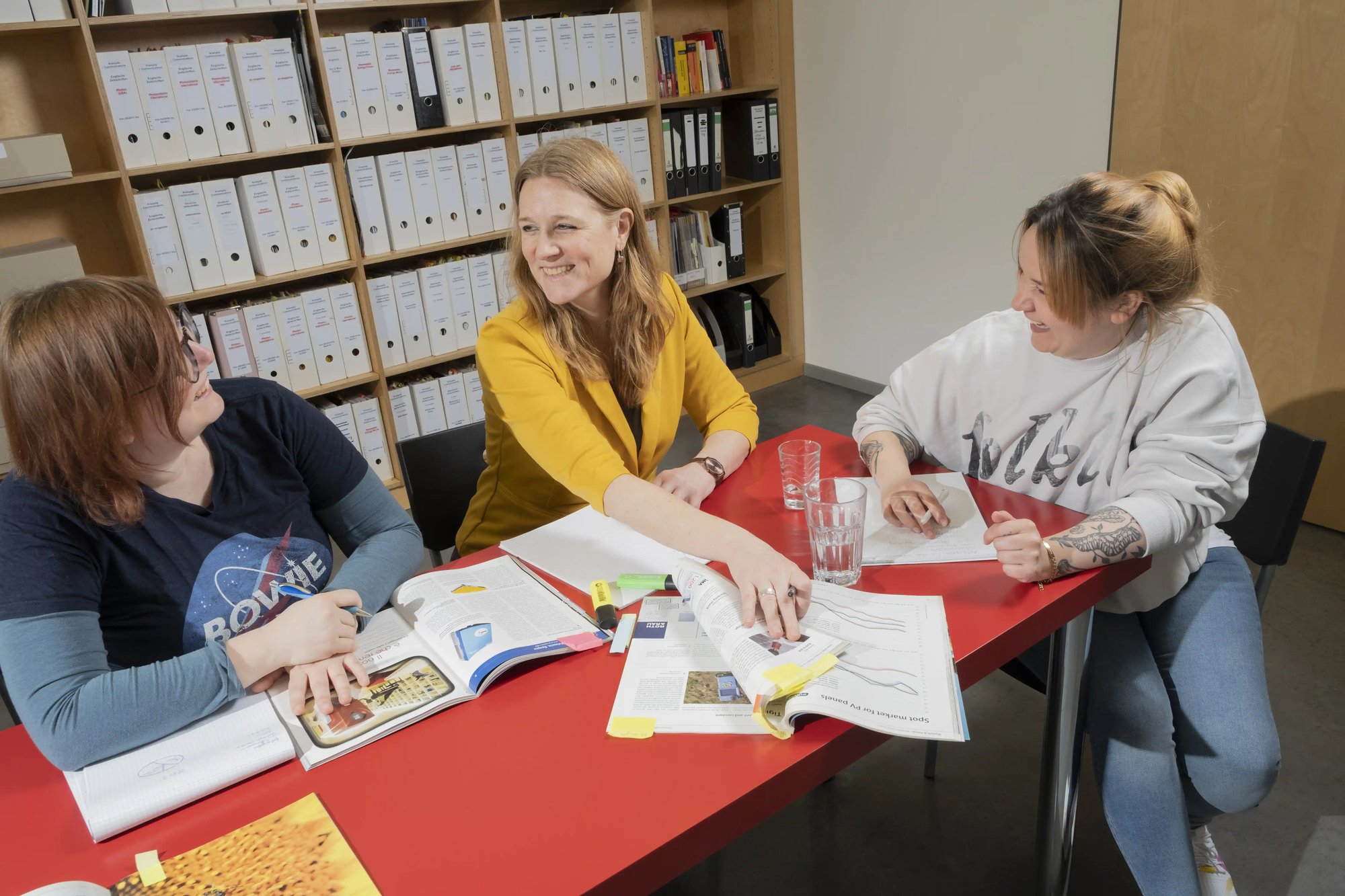 Managing Director, Strategist, Communication Expert
Iris Krampitz
While she was studying chemistry, Iris Krampitz quickly realised that she would rather interview researchers and developers and write articles about new technologies than grow crystals and fill separation columns. As early as 1999, she reported on acceptance issues for WindPower Monthly, attended the inauguration of the wind test field in Grevenbroich, Germany, and climbed wind turbines to photograph them from above. For the Financial Times Energy Newsletter she wrote about new markets, energy fairs and solar filling stations at the same time.
From Bild der Wissenschaft to LANline and Renewable Energy World
After graduating with a degree in chemistry in 2001, she worked in the press office of the University of Cologne, as an editor for the trade magazines Photon – Das Solarstrommagazin and Photon International, and as a freelance journalist for Bild der Wissenschaft, Renewable Energy World and VDI Nachrichten, among others.
In 2004, she founded the PR agency Krampitz Communications. She focuses on continuously developing her agency and adapting to market trends. She has taken part in countless further training courses over the past 24 years and has been a certified online marketing manager (IHK) since 2017.
At Krampitz Communications, she not only manages the business, but she is also responsible for communication strategies, customer consulting, writing professional articles, web, PR and marketing texts and moderating online events.
PR-Assistant
Frederieke Ressel
Since she originally wanted to become a journalist, Frederieke Ressel moved to the University of Bonn, where she studied German and musicology. Through her part-time job in the record shop there, she also developed a love of service: Giving customers the best possible advice and finding the right solution are two things she particularly enjoys. She then worked as a music editor.
Music and climate protection
Ressel continues to focus on music part-time. She is active as a singer, bassist and guitarist, manages the social media channels and does press and public relations for various bands.
A keen interest in sustainability and climate protection led her to Krampitz Communications, where she now supports the agency as a PR assistant, particularly in media relations and social media campaigns.
Team Assistant & Office Manager
Yvonne Hornemann
As a trained bookseller, Yvonne Hornemann knows about the power of words – how they can paint pictures and describe the future. Inspiring, conveying and convincing with words have always been her desire; carrying out projects and working with clients are her priority.
Following her apprenticeship, Yvonne Hornemann completed a distance-learning course to become a certified business economist, learn the basics of marketing work and consolidate her organisational, legal and accounting knowledge.
Combining professional strengths with private interests
Her professional career has led her via a driving school and a law firm to Krampitz Communications. As a team assistant and office manager, she can not only live out her organisational talent and her strong communication skills, but also her commitment to sustainability, climate and environmental protection.
Hukka Tiberius Hornemann, Department Head for Sustainable Cuteness
Hukka Tiberius Hornemann
As part of the campaign "Advent Puppies" from Lesika Hundehilfe in Croatia, Hukka gained valuable experience with effective media work at a very young age.
There he found his calling and no distance was too far for him.
From Croatia he came to Cologne to give renewable energies a face at Krampitz Communications and now lends that special something to the agency's daily routine with charm and good humor.
Hukka is devoted to the cause with his heart and soul, which is why Krampitz Communications is just the right place for him.